Las Vegas Business Law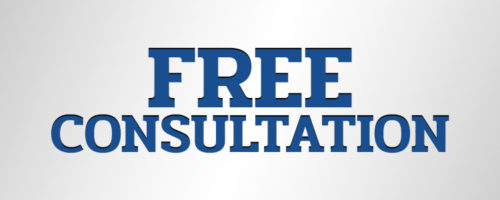 Flat Fee Pricing
* Limited Liability Companies...........................Starting at $99
* Custom-drafted contracts..............................Starting at $650
* Demand Letters...............................................Starting at $500
* 2.5% FLAT FEE for buying/selling a business.
FREE Consultation
EZ Payment Plans Available
Military Discount
*For Most Services
At Half Price Lawyers, our Las Vegas business lawyers understand the challenges business face on a daily basis.
We pride ourselves on being creative problem solvers and helping our clients resolve legal issues efficiently and effectively. When you need business legal services that you can rely on, our business attorneys in Las Vegas are ready to help you with professional and timely legal services.
Our Las Vegas Business Attorneys
Investigate Your Case
Running a business of any size is complex. You may not even know what policies you should implement and what things need attention to make your business venture run smoothly. Whether you run a start-up or an established company, we can guide you through the business law formalities, from choosing the right business structure to protecting your intellectual property.
Straightforward, receptive, and professional, the Half Price Lawyers business attorneys in Las Vegas care about our clients and make every effort to help our clients succeed. We get to know you, your business, and your goals. It's important for us to get to know your business to ensure that our legal services are custom and designed to help you reach your objectives. Your business is as unique as you. You need customized legal services that are grounded in Nevada law and designed to help your business thrive. At Half Price Lawyers, we have the experience and determination to get you there.
Types of Cases Our Business Law
Our Business Attorneys in Las Vegas Handle
Starting a business
Business Licensing (State, City, County)
Resident Agent Services
Fictitious Name Filings (DBA forms) and Tax ID#
Intellectual property protection
Contract drafting and negotiation
Obtaining a liquor license
Commercial real estate lease review
Employment law
Resolving business disputes
Buying and selling a business
Franchise businesses
Business bankruptcy
Business dissolution
Free Consultation
Get started today! Use our 24/7 online tool to schedulea time with one of our experienced lawyers.
Our Nevada Business Law Specialties
Half Price Lawyers business attorneys can help you with the following business law issues:
Starting a business – Choosing the type of business entity you're going to use sets the foundation for the entire life of your business. Whether you begin a corporation, a partnership, a limited liability company, or another form of business, you need to choose the right entity for you. Let us help you understand the pros and cons of each business entity and guide you to the right choice.
Business Licensing (State, City, County) – You may need a state, city, or county license to operate your business. Many different types of business licenses may be required for your business venture. We want to help you get the licenses that you need to get your business up and running. We can also help you with any difficulties that arise when it comes to renewing your business license and addressing complaints that may place your license in danger.
Resident Agent Services – To do business in Nevada, you need a resident agent. The resident agent is your official representative in the state. They accept service of legal documents and serve as the official person of contact in the state. At Half Price Lawyers, our business attorneys provide resident agent service and related services so that you can expand your business and operate legally in the State of Nevada.
Fictitious Name Filings (DBA forms) and Tax ID# – If you want to do business under a fictitious name in Nevada, you must file paperwork with the state. Nevada law 602.010 requires you to complete business filings to operate under a fictitious name. Our attorneys can help you complete the necessary filings and also get the required tax identification numbers that you need to operate your business.
Intellectual property protection – Many businesses create intellectual property. In fact, intellectual property like patents, copyrights, and trademarks may be among your greatest business assets. Our attorneys can help you file for intellectual property protection and avoid complications that can threaten the exclusivity of your inventions, creations, and business secrets.
Contract drafting and negotiation – The contract is the lifeblood of any business. Vendor contracts and employment contracts are a critical part of making your business work. When you enter into a contract, it's important to know the legal ramifications of the document that you're signing. It's also important to negotiate favorable contract terms. Our Nevada business law attorneys can help you with contract drafting, interpretation, and negotiation.
Obtaining a liquor license – Getting a liquor license can be challenging. You need to ensure that you meet the qualifications and prepare the application without errors. Our business lawyers can help you each step of the way to make the application and approval process as smooth as possible.
Commercial real estate lease review – Real estate is often one of the most significant expenses for any business. When you lease commercial real estate, you're making a big commitment. Let our attorneys ensure that your choice reflects the best interests of your business.
Employment law – Your personnel is one of the biggest assets of your business. There are many rules and regulations when it comes to hiring and managing employees. There are also important things to know about ending employment relationships. Mistakes in employment law can be costly and stressful. Let our attorneys help you work effectively with your team.
Resolving business disputes – When business disputes occur, how you handle it can change the trajectory of your operation. Despite doing all of the right things to avoid conflict, you might encounter a dispute with a vendor, client, or employee. You can resolve the dispute through negotiations or commercial litigation. Our attorneys can represent you through all aspects of a business dispute, including commercial litigation if necessary.
Buying and selling a business – Once you've built your business, you may want to sell it. You may receive an offer to sell your business and wonder whether it's in your best interests. On the other hand, you may wish to acquire another company. The sale or purchase of a business is a large undertaking. Without proper legal representation, you may not receive the most favorable terms. Don't leave it to chance. Work with experienced counsel that can help you negotiate your sale and prepare the selling documents with your best interests in mind.
Franchise businesses – The franchise is one of the most common types of businesses in the United States. If you're considering opening a franchise, our attorneys can help you be aware of what you need to know to help your venture thrive. From understanding franchise agreements to managing day-to-day affairs, our legal team can help you handle it all.
Business bankruptcy – Is your business going through tough times? Bankruptcy or reorganization may be the best option to help your business get a fresh start. Bankruptcy isn't the right choice for everyone, and it's important to understand the pros and cons of each option. Our attorneys can provide sound, respectful legal advice so that you can work towards the best result in your case.
Business dissolution – If you choose to dissolve your business, we can help you ensure that the process is a smooth one. From protecting yourself from lawsuits to winding up your business in the most efficient way possible, our attorneys can help you take all the necessary steps to dissolve your business in the right way.
Contact Our Las Vegas Business Attorneys
When it comes to your business, your success is our success! We invite you to meet with our team of legal professionals to learn about our business services. Our team can help you meet your legal objectives so that you can run your business with confidence. Call us today for your consultation.
Free Consultation
Get started today! Use our 24/7 online tool to schedule a time with one of our experienced lawyers.