Las Vegas Criminal Defense Lawyers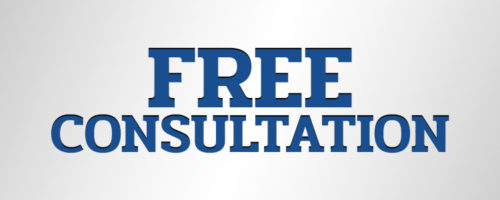 "I'm so happy I chose HPL to help me with my criminal case in LVMC. Mark was so professional and helped explain to me what exactly to prepare for and what to expect at my upcoming court date. He was able to help reduce my charges and did exactly what he told me he would. Very reliable and the staff is amazing at helping me with any of my concerns. I highly recommend using HPL." – Jessica Whiting.
Our experienced criminal defense team includes long time former Nevada prosecutors. We know the process and we know how to get you the best possible result.
Getting arrested is stressful. Our criminal defense lawyers in Las Vegas are experienced and determined. We can help you when you're facing criminal charges. Call Half Price Lawyers and set your mind at ease.
We have an experienced, aggressive criminal defense legal team that can help you with misdemeanor and felony offenses. When you face criminal charges, how you choose to handle the adversity can have a significant impact on your future and your family. It's our goal as your criminal lawyers to investigate your case thoroughly and present the strongest defense possible on your behalf.
Contact Us for a FREE Consultation
Our Las Vegas Criminal Defense Attorneys
Investigate Your Case
It's not okay with us just to take the police's word for it. The police may not have an accurate recollection of events. In some cases, they're inexperienced and make errors. They may even not be entirely truthful in their reporting of events.
That's why we conduct our own investigation of events for every client. We can reach out to witnesses to ask the questions that the police didn't ask. We have the experience to evaluate the investigation that was done in your case to identify law enforcement errors. Our team even has a network of qualified experts that can help explain technical information to the jury.
Types of Cases
Our Las Vegas Criminal Defense Attorneys Handle
Reckless driving
Drug offenses including possession and distribution
Larceny
Shoplifting
Burglary
Computer crimes
Breaking and entering
Assualt and battery
Arson
Financial crimes
Underage drinking
Homicide
All other felony and misdemeanors
Free Consultation
Get started today! Use our 24/7 online tool to schedulea time with one of our experienced lawyers.
What Are Some Possible Defenses in a Nevada Criminal Case?
If you're charged with a crime in Nevada, don't assume that all hope is lost. There may be defenses available to you that you hadn't considered. When our Las Vegas criminal lawyers represent you, there are a number of ways that we attack the charges against you:
Constitutional violations – Law enforcement might stop your vehicle or search you without a lawful right to do so. If they violate your rights, the court may throw out evidence before you even get to trial. Mistake or accident – Some crimes require you to intend to commit the crime specifically. For example, you're not guilty of stealing if someone told you that you could have the items. A mistake can be a defense to a crime.
Mistaken identity – The police might accuse you of a crime when it was another person. We can help you show the police and the jury the truth.
Self-defense – It may be legally permissible to commit a crime if you're acting in self-defense. We can help you present the facts that prove self-defense.
Necessity – In some cases, a person accused of a crime might have a justified reason that they act in a certain way. We can help you determine whether your actions are legally justified under Nevada law.
Your actions aren't a crime – Sometimes, the police make mistakes. They might believe that you're guilty of a crime when your actions don't amount to a crime at all. We can help you present the evidence so that the court and the jury see that you didn't commit a crime.
Is it Up to the Police to Prove Their Case?
When you're facing criminal charges in Las Vegas, the state must prove the case against you. You have constitutional rights, and you don't have to prove your innocence. We can help you evaluate evidence to ensure that the police gathered it lawfully. We can assess whether the police violated your constitutional rights or failed to follow protocol when they conducted their investigation.
The burden of proof on the state is high in a criminal case. They must prove that you're guilty beyond a reasonable doubt. Juries typically hold the state to a high level of proof. We examine every aspect to identify where there may be doubt in the case against you. Then, we prepare to challenge the state's evidence and present your side of the case to the jury.
Is it Worth it to Hire a Criminal Defense Attorney?
The stakes are high. A criminal conviction can come with steep penalties and significantly impact your life. With fines and even your freedom on the line, you can rest assured knowing that you did everything possible to defend yourself aggressively against the charges you're facing. When you're up against a criminal charge, it's our goal as your legal representatives to ensure that you have the best possible defense.
We can help you address all aspects of your case. Your best interests may be to take your case to trial. If that's the case, we're capable and experienced trial lawyers. We walk into court with you prepared to present the evidence and the arguments to show the jury that the state can't prove their case beyond a reasonable doubt. Our team is knowledgeable and dedicated to preparing and presenting your case in the best possible light.
How Can I Afford a Las Vegas Criminal Defense Lawyer?
We offer fee agreements that are straightforward and easy to understand. Also, we take the time to give you a fee agreement in writing that explains how we charge for our services. There are payment plans available and low fees to get started. Let us explain how hiring a criminal defense attorney can be cost-effective in addition to all of the other reasons to have an aggressive team of criminal defense lawyers working on your case.
Contact a Criminal Defense Lawyer Today
Are you facing a criminal charge in Las Vegas? It can impact the rest of your life and even threaten your freedom. When your back is up against the wall, we're here to help. We know the ins and outs of the Nevada criminal justice system.
From the first time we meet with you, we go to work building your case. We also represent you at every court hearing. With us by your side, you're not alone as we work together to help you reach the best possible outcome in your case. If you're facing criminal charges in Nevada, contact our team for an immediate consultation.
Free Consultation
Get started today! Use our 24/7 online tool to schedule a time with one of our experienced lawyers.