Las Vegas Family Law Lawyers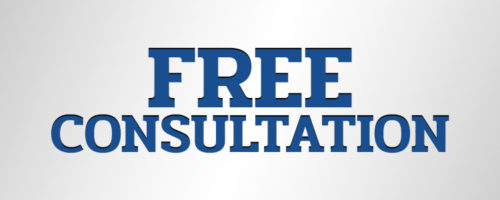 Unbundled Services - Just Pay As You Go
* NO LARGE UP FRONT RETAINER (most firms in LV ask for at least $5,000).
* ONLY THE LAW YOU NEED.
* NO FEES charged for withdrawal.
*Judicial Clerks, Legal Aid Paralegals and former judges maximize your leverage at the family courts.
FREE Consultation
EZ Payment Plans Available
Military Discount
*For Most Services
"Half Price Lawyers is very affordable and the whole team was wonderful! I recently went through a custody battle and my lawyer was EXCEPTIONAL!! He was able to get me exactly what was best for my son and win my case. Going through something like this is definitely time-consuming and stressful. Kenneth took care of everything, he explained EVERYTHING very carefully and answered any and all the questions I had, even if it meant repeating himself over and over again. My lawyer and Debbie (his asst.) both made my experience much easier, they both are very professional and personable when they need to be. Thank you HPL and Debbie for making my experience stress free and giving my family what we deserved! – Iashay Antar .
The legal team at Half Price Lawyers can help you with all of your Nevada family law needs. Our team of family law attorneys in Las Vegas knows that family is everything.
We know that it takes aggressive and caring advocates to fight for your rights in the Nevada legal system. We offer experienced and dedicated representation to help you address your family law needs.
Contact Us for a FREE Consultation
Family Lawyers in Las Vegas
That Fight for You
A divorce, custody matter, adoption or child support case can be a life-changing event. Family court is often stressful. We're here to help you navigate the Las Vegas family court system to reach the best possible result.
Types of Cases Our
Our Las Vegas Family Law Attorneys Handle
Child custody relocation assistance
Parenting time issues
Enforcement of court orders
Free Consultation
Get started today! Use our 24/7 online tool to schedule a time with one of our experienced lawyers.
What Half Price Lawyers Does
Our goal is to help our clients determine their options under Nevada law and pursue the best course of action. Family law cases make, break, and define family relationships. We want to help you understand what your rights are under Nevada law and then help you work towards that goal.
There's often more than one way to solve a problem. Ultimately, you decide what's best for you and your family. We present the options and help you understand the benefits and drawbacks of each course of action. That way, you can rest assured knowing that you're making the best decisions for everyone involved.
Divorce Law Experts in Las Vegas
Nevada is a no-fault divorce state. That means either spouse can file for a divorce for any reason. When we represent divorce clients, we help you discover and value marital assets to ensure that you receive a fair distribution of the marital estate. We can help you understand your rights when it comes to alimony, and we can help you fight for justice under Nevada law.
If your Nevada divorce involves minor children, your divorce proceeding also addresses issues relating to child custody, parenting time, and child support. A child custody determination can be crucial to the well being of the children. It's not enough to argue your case to the judge. Instead, we help you carefully build the evidence that you need to prove your case to the court. We can help you identify the issues that you need to resolve to reach the outcome that's best for your children.
How Does a Divorce Case Work in Nevada?
A divorce ends a marriage relationship. A divorce begins when one spouse files a complaint for divorce along with a summons in a Nevada court. The proceeding is a formal, legal proceeding, and the parties are adversaries. The divorce awards each spouse their share of marital assets and debts. It determines each spouse's obligations going forward. It creates orders for child custody, parenting time, and child support.
In a divorce proceeding, the parties have the opportunity to work towards a resolution of their case without a trial. If you're able to agree, you can create a judgment of divorce and resolve the case without any formal trial. We help our clients negotiate in divorce proceedings by helping them gather the evidence to prove their claim as well as help them understand when it's in their best interests to accept a settlement and when it's in their best interests to proceed to trial. Whether you resolve your claim or try your case, we're here to help you pursue your goals and fight for justice.
Attorneys to Modify Custody and Parenting Time in Las Vegas
Over time, circumstances changes. Sometimes, that means that a family court order needs to change, too. You may already have a custody order in place that you need to modify. To make changes to a custody order, you need to formally ask the court for a change. We can help you determine if you have the legal grounds to modify your custody and parenting time agreement. We can help you draft your legal documents and pursue the changes you're seeking.
If your income has changed, or if the other parent's income has changed, we can help you determine how that impacts child support. Child support is for the benefit of the minor children, and we can help you ensure that your child support order reflects Nevada law. Our Las Vegas child support attorneys can conduct an investigation and a detailed calculation to determine if you have grounds to modify the child support order in your case.
Other Family Law Issues
Our family law attorneys can help you with all other family law needs. If you have a question about how the law might apply to adoption, guardianship, prenuptial or post-nuptial agreement, domestic violence or restraining order case, we invite you to meet with our legal team.
Effective legal services mean listening to the client's needs, helping them understand the possible courses of action and enthusiastically working towards their goals. Whatever your legal requirements are, our attorneys are here to help.
Why Choose Us?
Family situations can be complicated and challenging. We offer comprehensive family law services with compassion and without judgment. No matter your family law needs, we want to help you harness Nevada law to your fullest advantage. We know that it's not easy. It's our goal to be your eyes, ears, and advocates as you navigate this challenge.
Contact Half Price Lawyers Today
Are you facing a family law issue in Nevada? How you handle this challenge may impact your family for generations to come. The team at Half Price Lawyers is here to help you understand how family law works and what you can do to reach your goals through the legal system.
Our consultations are free. We offer payment plans to help you get the legal representation that you deserve when you need it. Our fee agreements are easy to understand so that we can focus on meeting your legal needs.
Free Consultation
Get started today! Use our 24/7 online tool to schedule a time with one of our experienced lawyers.