10 Questions To Ask Before Hiring a Criminal Defense Lawyer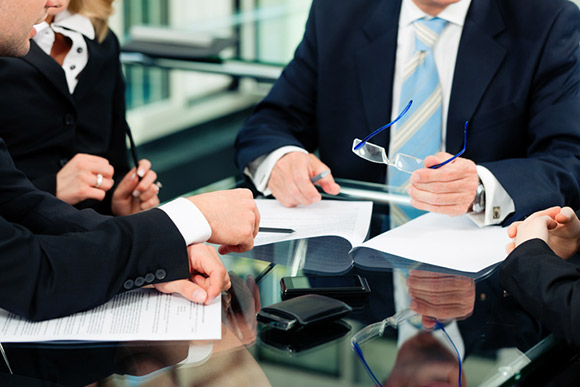 When you're facing a criminal charge, finding the right Las Vegas criminal defense attorney can make all the difference. That's why it's crucial to take the time to research options to find the right attorney for your needs.
When you begin meeting with potential attorneys, you will want to prepare some thoughtful questions in advance to ensure you're ready to gather all the information you need to make your final decision. The following ten questions to ask before you hire a criminal defense lawyer should help guide you in the right direction.
1. What's your experience in criminal law?
The practice of law is just that — a practice. Your attorney needs to have significant experience in criminal law. From criminal law and procedure classes in law school to experience in the courtroom, your attorney's training is critical to your defense.
Experience in the field gives your attorney the perspective they need to spot holes in the state's case and possible avenues for defense. You should ask your attorney about their training and experience in criminal law specifically.
2. How do you build a case for a client?
Your lawyer is your teammate, and you should know what they plan to do to build your case. They should tell you about the discovery process and their plan for gathering copies of the police report, police videos, and 911 calls. They should have a plan to contact witnesses to ask more questions and dig deeper than law enforcement.
You may need to work with an expert witness. You may need to file court motions. Of course, the client is a valuable resource for information, and you should be a critical part of the defense process. An attorney should tell you that they use many of these processes to build their case on your behalf.
3. What are the possible and likely penalties if I'm convicted?
Asking about the possible and likely outcomes of the case can reveal your attorney's training and experience in criminal law. They should be able to tell you what the possible outcomes of your case are and what judges typically do in a case like yours. They should be able to speak openly about not just possible jail time but also about fines, probation, and what goes on your criminal record if you're convicted.
4. Are there collateral consequences that I should be aware of?
In addition to the apparent penalties like jail time and fines, chances are, there's collateral damage that follows if you're convicted of a crime. A criminal conviction can make it harder to find employment. There may be penalties for your driver's license.
A criminal conviction may even make it harder or impossible to own a firearm lawfully. Also, there may be consequences for your immigration status. Your attorney should be familiar with all of the possible collateral damages of a criminal conviction. They should know about all of the possible penalties so that they can help you make the best decisions for your case.
5. What are some common defenses for a case like mine?
Your attorney should know what avenues are available to defend your case. The specific defenses used will depend on the exact facts present in the case. Even so, the right attorney should be familiar with what defenses to look for given the charges you're facing.
6. Is there anything I can be doing right now?
The best defense to a criminal charge is a defense that begins right away. There are always things that you can do right now to make your situation better. Your attorney should start by reviewing your bond conditions with you to make sure that you know how to comply with the terms of your pre-trial release.
In addition to understanding your bond conditions, you may be able to work strategically in order to make the case for a special plea offer or even convince the state to dismiss the charges voluntarily. To build your case, your attorney may ask you to create a list of witnesses or write down your own version of events. When you interview an attorney, they should be able to offer you a clear plan of what you can do right now to begin building your case.
7. If we work together, who will I work with directly?
You need to have a good rapport with the people who work on your case. You should meet the people you're going to work with. You should also meet any paralegals or other team members that you'll work with if you hire the legal team.
8. How do you communicate with clients?
In this day and age, attorneys and clients have all kinds of methods for communication. Some attorneys communicate only by telephone. Others prefer email. Some attorneys even text their clients. When you're facing a criminal charge, you should work with an attorney that communicates in a way that you feel comfortable.
9. What kind of time frame do you envision for my case?
Some cases resolve in a few weeks. Others take a few months. Complicated or serious cases can take years. Although they can only give you their best guess, your attorney should give you an idea of what kind of time frame to expect. Knowing how long the case is going to take can allow you to plan for the future.
10. How much do you charge and how are the fees structured?
All attorneys should be open and honest about their fees. You should leave your attorney's office with a clear understanding of what the costs are and how you pay them. Do you charge a flat fee, or do clients pay by the hour? Do you accept payment plans? Your attorney should answer all of your questions to your satisfaction.
Our Team of Las Vegas Criminal Defense Attorneys
If you're facing a criminal charge, the selection of the right defense attorney is arguably one of the most important decisions you will make.
The right lawyer is passionate about providing quality and aggressive legal representation to individuals facing a criminal charge in Nevada. We're here to answer all of your questions and give you the confidence to know that your case is in good hands.